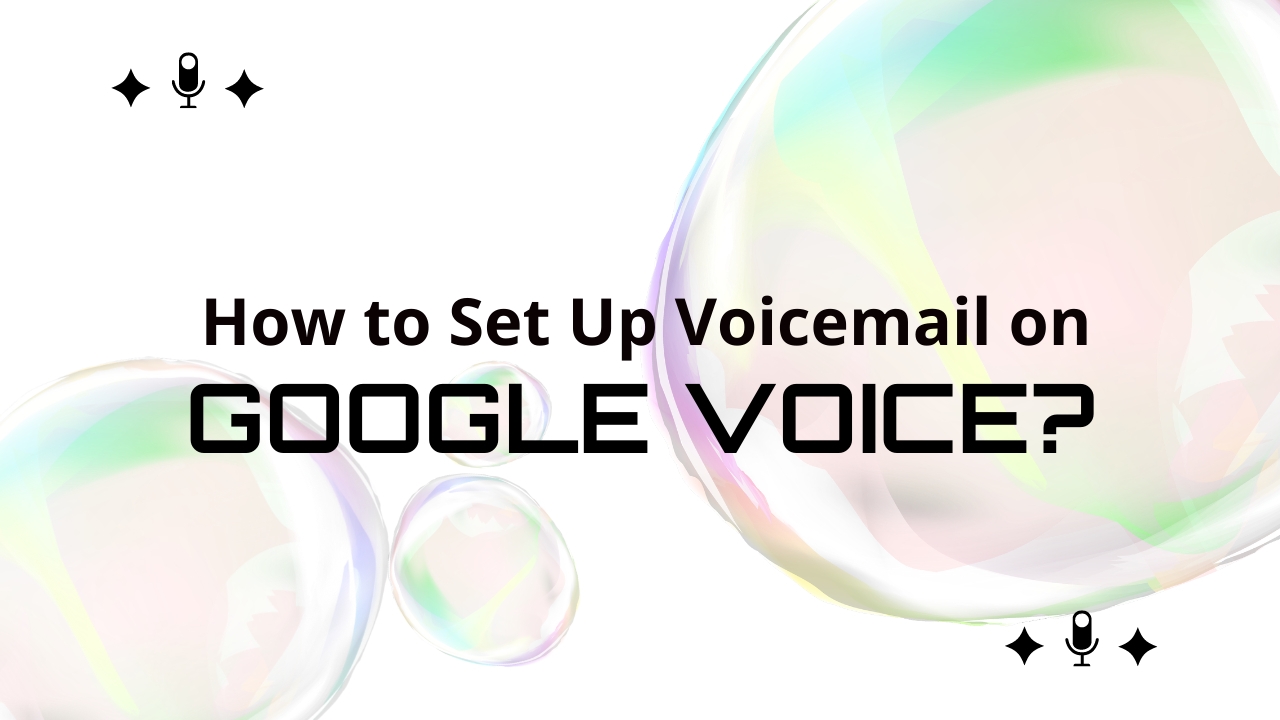 Google Voice is an excellent free service provided by Google to US based users which includes voicemail, call forwarding and low international calling rates. It is also a great alternative to your cellular provider's expensive voicemail service.
How to Set Up Voicemail on Google Voice?
This tutorial will help you set up voicemail on Google Voice so you never again miss an important call. It tells you how to configure basic voicemail features like outgoing greeting, call screening and more.
Step 1: Google Voice
Go to this link from your computer browser and login to your Google account if you already have one else create a new account. If you are not familiar with Google Voice, read this tutorial first. This is only the first step to setting up voicemail on Google Voice.
Step 2: Voicemail Enabled
After you login, Google Voice will ask you whether you want to activate voicemail. Click 'Yes'. You can also activate voicemail later from More -> Settings -> Voicemail tab.
Step 3: Greeting Previews
In the next page, you will have three choices for your voicemail greeting's preview. You can either hear a female voice or male voice or you can record your own custom greeting. For now, let us choose 'Record Custom Greeting' option.
You May Also Like:
Step 4: Record Greeting
In the next page, Google Voice will give you a brief summary of how to record your greeting. You can click on the 'Recording Tips' link to see a full tutorial.
When you are ready, click the 'Record' button and start recording your greeting. It is advisable to record your greeting alone, without any background noise. You can click the 'Stop' button at any point of time during recording and you can also re-record a part of it.
When you finish recording, Google will show a message confirming that the recording is being processed. It will take some time to process the recording depending on its length. You can click on the 'Preview' button to hear how it sounds.
When you are satisfied with the recording, click 'Save' to save it. On the next screen, Google Voice will confirm the greeting and you can click OK. The next time someone calls you, your new greeting will be played.
This is how you set up voicemail on Google Voice and record your voice greeting.
Step 5: Customize Greetings (Optional)
You can also change the number for a greeting by clicking on the 'text' link next to it. For example, if you have more than one phone number on Google Voice or if you have multiple existing voicemail boxes on your cellular provider, you can set up different greetings for each of them.
Step 6: Call Screening
You can also set up call screening by clicking on the 'Call Forwarding' tab at the top. It will let you configure a list of callers who will be required to enter a PIN number before the phone rings.
You have completed setting up voicemail on Google Voice. Now if you miss a call, someone will come back to your voicemail instead of hearing a busy tone.
Final Words
It is worthwhile to mention that Google Voice is not only useful for voicemail, but it also provides you with free call waiting, call forwarding and many other features.